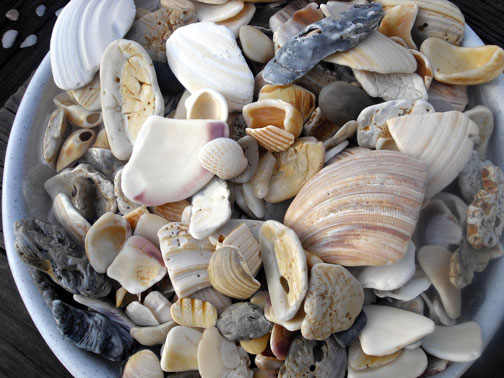 Dreams do come true.  I've been dreaming about the ocean and the beach, literally, for the past couple of years.  I was pregnant two years ago and traveling wasn't very easy so we didn't go.  And last year, we went to the mountains in California but weren't able to visit the beach on that trip.  But this year we took our 21 month old toddler to the beach in North Carolina and we had a ball.
We went with a beautiful family whom we have only recently befriended this past spring.  But with some friendships, doesn't it seem like you've known each other forever?
My friends have three kids, ages 2, 5 and 8.  So counting all the heads, that made eight people to feed, breakfast, lunch and dinner.  To make things more complicated, Jana and I are both gluten-free and Elijah and I are dairy-free.  So before our trip, we did a little gluten-free and dairy-free menu planning and came up with the following ideas for our families:
For dinner:
Turkey Burgers and Sweet Potato Fries (one of my standbys)
Meatloaf (Made with Grass-fed Beef) and Steamed Broccoli (I used almond meal in place of breadcrumbs)
Chicken Burritos with Lime Guacamole (I use Food for Life Brown Rice Tortillas for the gluten-free people)
Lasagna with Ground Turkey (I use Tinkyada Brown Rice Lasagna noodles)
Pasta with "Cheese" Sauce and Green Beans and Peas (I use Tinkyada Brown Rice Noodles)
For breakfast:
Gluten-free pancakes (made one batch with coconut flour and one with buckwheat flour)
Grain and Gluten-free Apple Muffins (made with quinoa flour)
Omelets with Mushrooms, Onions and Tomatoes
Eggs and Toast
Smoothies
Fruit Salad
Lunch:
Chicken Salad with Celery and Raisins (I would have added chopped apples but they made faces at me when I mentioned this!)
Sandwiches and other snack items
Leftovers
Some kid-friendly tips that I learned on the trip:
I learned a lot this week about what a lot of parents struggle with daily – how to feed a children new and different foods they aren't used to.  Luckily the toddlers are not very picky – my little one is used to my "weird" cooking and doesn't question me about if cheese is real or not.  Jana's toddler Zack is also a champ at eating unless he's not hungry.