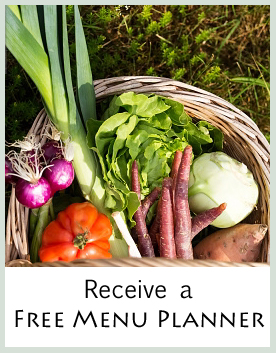 Want to try a delicious, easy and allergen-free menu planner that you will love?
You can now choose a menu planner sample from our extensive list of diets.
Each sample menu planner contains the following:
5 delicious entrée recipes
5 yummy side dish recipes to complement the meal
One dessert recipe
An organized shopping list for the entire week
It's easy to get your free menu planer:

Unsure which diet to choose? Check out our list of menu planners)
Once you submit the form, you will be directed to a new page where you can download your free menu planner sample.
You will also be added to our email list where you will receive tips, yummy recipes and special offers from time to time.
You can unsubscribe anytime you wish and we will never share your email address.
Having trouble getting your free menu planner?
You should be directed to a new page for your chosen diet where you can download the menu planner sample. But glitches happen and if you're having trouble, please email me.
Thank you for signing up to receive your free menu planner! If you find that the one you requested doesn't work for you, please let me know and I can send you a different one.
Save
Save
Save
Save
Save
Save
Save
Save
Save
Save
Save
Save
Save
Save
Save
Save
Save
Save