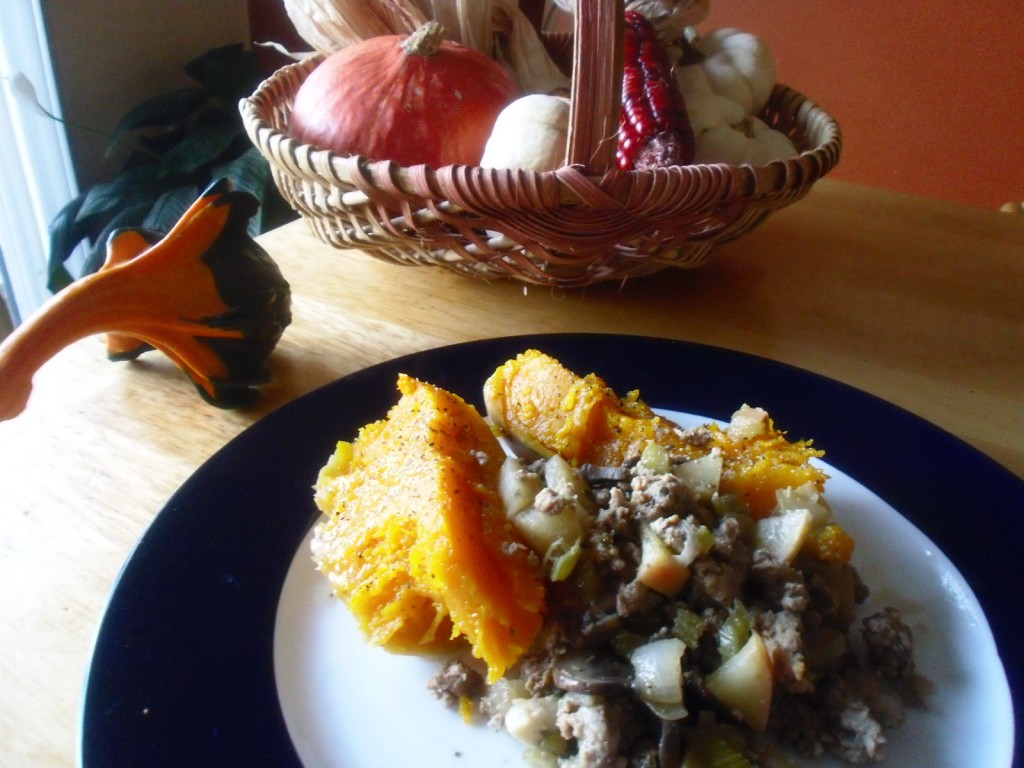 I shop regularly at the Common Market, the local food coop in Frederick, Maryland.  Last week they had a new recipe out which looked really good so I grabbed a copy.  I made some adjustments due to time and diet, but I really loved how this recipe turned out.  And Elijah even said, "this is really good, mom!"  very matter-a-factly.
The original recipe had breadcrumbs and an egg in it, but I left these out due to allergies and wanting to keep things simple.  I also didn't have time to bake the stuffing again in the oven.
Ground Turkey and Apple Stuffed Winter Squash Recipe
This is a great Thanksgiving dish or simply a nice fall dish with wonderful savory flavors!