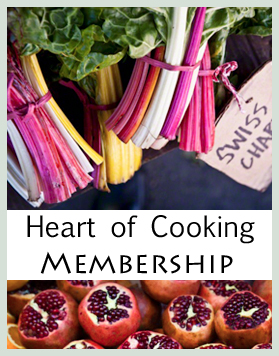 Do you have multiple food allergies?
Is planning weekly meals for your family time-consuming and difficult?
Are you looking for an easy way to plan your weekly meals based on your individual needs, likes, dislikes, and food allergies?
Do you enjoy using whole foods?
The Heart of Cooking Membership was created just for you.
Are you a visual learner?  You may want to check out our screenshots.
Because of a growing demand for menu planners free of specific food allergens, we created a member website where all menu planners can be easily changed and the shopping lists can be updated automatically.
Subscribe today and gain unlimited access to all menu planners and recipes:


How a Heart of Cooking Membership works:

You become a member to the website for 1 month, 3 months or 1 year. Lifetime memberships are offered once a year.

You receive a username and password to login into the membership site
Print unlimited amount of menu planners and recipes from the site each month you are a member.
Receive email reminders every week to login and print your menu planner
Choose a Menu Planner:
Menu Planners for the following diets are available in each membership: (Note:  Some of these diets have limited menu planners.  Please contact Sarah for more information about each diet.)
Weekly Nourishing Foods Menu Planners
Allergen-free:
7 Common Allergen-Free
Egg-Free
Nut-free

Corn-Free
Special diets:
Candida/Yeast-Free Diet
GAPS/SCD: Dairy-Free
GAPS/SCD: Nut-free
Paleo
Pescatarian (Seafood/Vegetarian)
Pescatarian: Nighshade-free

Vegan: Nightshade, Gluten, Dairy and Soy-Free
Vegan: Dairy, Gluten and Soy Free
Vegetarian
Misc:
Kid-Friendly
Holiday Menu Planners: Thanksgiving, Holiday, New Year's, Easter, Halloween, 4th of July, Memorial Day, Mother's Day, Father's Day
Create custom menu planners that work just for you:
Once you make changes to a menu planner, the shopping list will be updated too!
OR:
Create custom menu planners based on your saved favorite recipes.
Create profiles with allergy info:

Create a profile for each one of your family members complete with food allergy information.  When you search for recipes, recipes that contain ingredients that you or your family can't eat will be flagged on each recipe.
Update your profiles anytime your allergy information changes.
Advanced Search Options:
There is an extensive search option where you can search for recipes in the following ways:
Individual ingredients
Free of allergen(s): Wheat/Gluten, Grains, Dairy, Egg, Soy, Corn, Tree Nuts, Peanut, Seeds, Legumes, Citrus, Fruit Sweeteners, Yeast, Meat: (beef, chicken, pork, turkey, shellfish, fish), Veggie: (cruciferous, nightshade, squash, onions and garlic)
Diet (based on diets available)
Cuisine
Season
Entrees or Sides
Meal type (veggie sides, salads, slow cooker, etc.)
Time a meal takes to prepare starting at 20 minutes or less.
Other Great Features:
My Recipes: a place to store your favorite recipes. These recipes are saved for as long as you're a member or even if you resubscribe at a later time.
My Planners: These are your custom menu planners you create. They will be saved for a long as you are a member.
Access our complete Substitutions section as a member:  more than 65 pages worth of valuable information to help you substitute ingredients in recipes
Recipes geared towards people on limited diets
Nutritional information for each recipe is provided
Kid-friendly and other cooking tips
Great perks:
As a member, you will receive the member price on all future e-books that become available.
You will also receive 20% discounts on consulting.
Ready to eat delicious food?  We put the "yum" back into allergen-free meals!
Become a Heart of Cooking member:



100% Guarantee! Be satisfied with delicious, healthy, and allergen-free recipes or receive a full refund within the first 30 days!

Get a FREE sample menu planner: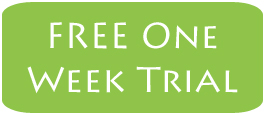 Looking for someone to do all the work? I also offer Personal Chef Services for people with food allergies and food limitations in Baltimore, Maryland and surrounding areas.
Consultations available for people who may have specific questions about different allergen-free diets and help them find recipes they will love.  I offer 20 minutes FREE!