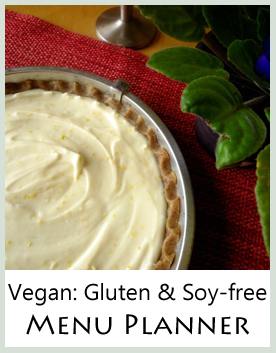 Are you looking for a gluten, dairy, and soy-free menu planner that also works for a vegan diet?
Our Vegan Menu Planner is perfect for you if you're looking for a whole food, healthy and nourishing menu plan that only includes vegan meals and excludes the three most common food allergens.
This menu planner is free of the following:
Gluten
Dairy: milk, cream yogurt, cheese, butter and other products made from cow's and goat's milk
Eggs
Soy
All meat products including chicken, turkey, beef, lamb, pork and game
All fish and seafood
Refined sugar, alcohol, preservatives, MSG and other artificial ingredients
Each week of the Vegan: Gluten, Dairy and Soy-free Menu Planner includes:
Recipes for 5 delicious dairy-free dinners
Recipes for 5 complementary side dishes
An organized shopping list for the entire week
Alternative cheese recipes
One dessert recipe a week to compliment your meals
More details:
Customize any menu planner to your needs.
Every recipe uses whole foods
Easy to follow recipes for each dish
Many recipes are quick to prepare: 30-35 minute prep and cook time total for each meal.
Kid-friendly tips for some recipes.
Ideas for substituting main ingredients in some recipes
Nutritional information is included in all recipes.
Many recipes are family-friendly.
Ready to eat delicious food?  We put the "yum" back into allergen-free meals!
Get a FREE sample of this menu planner: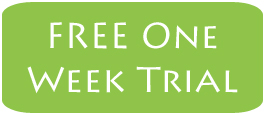 Order this menu planner:
The Vegan: Gluten, Dairy and Soy-free Menu Planners and recipes are available on the membership site where you have unlimited access to all menu planners and recipes!
100% Guarantee! Be satisfied with delicious, healthy, and allergen-free recipes or receive a full refund within the first 30 days!

Click here to read what our customers have to say.
By becoming a Heart of Cooking member:
Save time – no more searching for new and interesting recipes to feed you family
Save money – no more impulse buying because you have a shopping list for the whole week
Eat delicious food – no more "getting by" with tasteless frozen meals
Eat healthier – by eating homemade foods made from whole ingredients
Spend more quality time with you family – no more waiting for your dinner table at a restaurant
Eat a variety of foods – no more eating the same meals every week
Have less stress in your life – no more trying to figure out what to cook at the last minute
Have less shopping trips – no more running to the store for forgotten ingredients
Eat foods that work for your body – no more cheating on your diet because you want to eat something yummy or can't find something to eat.
Feel Happy and Healthy! When people follow a diet that works for their body, they often feel better than they ever thought possible!
Save
Save