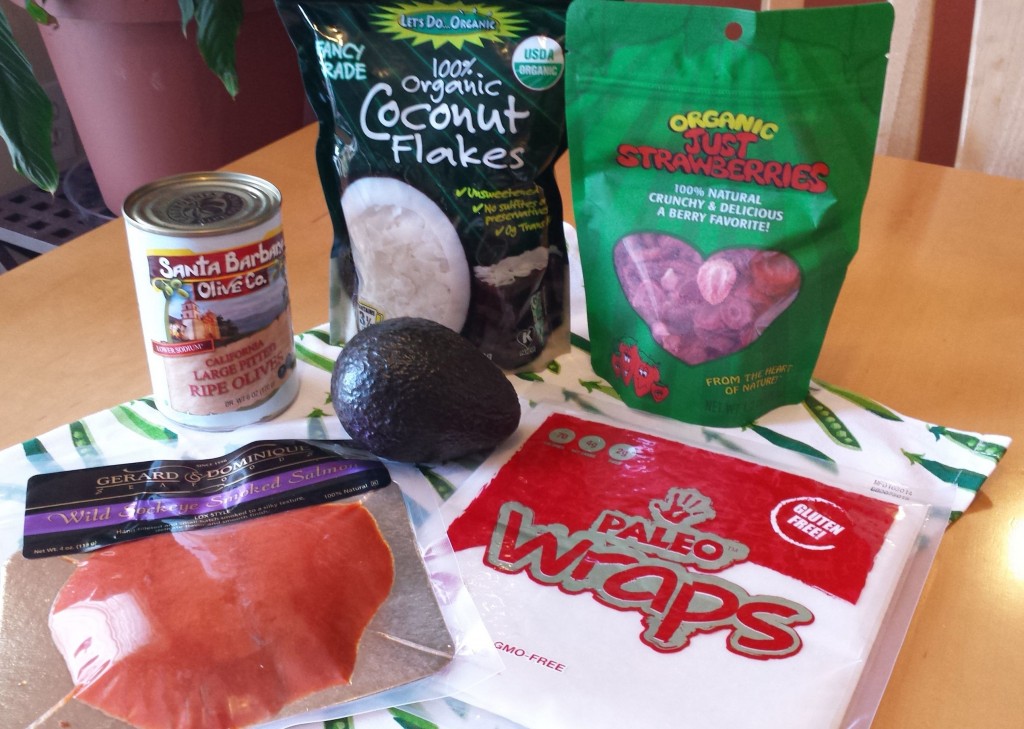 Being on a limited diet is one thing. But traveling on a limited diet? I have personally avoided getting on a plane and traveling long distances because it is difficult to do so on such a limited diet. It's not impossible, but the autoimmune protocol is one of the more limited diets which makes traveling very difficult.
The following ideas for snacks and easy meals follow the autoimmune protocol recommended by Dr. Datis Kharrazian.  Some other autoimmune protocols use honey and high-glycemic fruits while his protocol is free of honey and all sweeteners except low-glycemic fruits and stevia if you can tolerate it.
Many foods on the list travel well but some will require refrigeration. The meals will require the use of a simple kitchen and access to a decent grocery store. But they are all simple, using minimal ingredients.
I hope this list is useful for those who are trying to follow the autoimmune protocol by Dr. K. These ideas are not only helpful when traveling, but also for regular days when you are trying to find snacks and easy meals to make.
Breakfast:
Snacks:
Epic Liver + Beef bars (only one with no peppers or fruit)
US Wellness meats AIP snacks:

Turkey jerky
Beef jerky
Beef Pemmican

Smoked salmon – I accidentally purchased a brand of smoked salmon in it that contains sugar. So be sure to read ingredients!
Kale chips – plain with no cashews or peppers
Zucchini and beet chips – make ahead and bring
Raw veggies
Low- glycemic fruits with coconut butter
Avocados
Dehydrated coconut water crystals – I can't vouch for this brand but these are great for travel.
Coconut kefir
Easy lunches:
US Wellness Meats Wild salmon pouches (don't need refrigeration)
Cut up raw veggies – carrots, cucumber, celery, sugar snap peas
Rotisserie chicken from a health food store with only herbs or salt and pepper or make your own. Of course the challenge becomes finding a store that carries organic or even natural rotisserie chicken but it is possible if you are in a denser area.
Soup with Bubbies sauerkraut, Imagine organic chicken broth, rotisserie chicken
Other Fermented veggies you can buy
Wraps using Paleo Wraps  or romaine lettuce wraps

Nightshade-free tacos with avocado – Recipe below!
Roasted chicken with easy salad dressing and avocado
Meat salads

Salads with favorite veggies topped with leftover dinner meat (roast beef or chicken)
Meat salads with Bubbies pickles, celery, olives, etc.:

Salmon salad
Sardine salad
Chicken salad
Use olive oil, apple cider vinegar, Eden brown mustard and salt and pepper for salads
Easy dinners:
Slow cooked chicken
Turkey or beef meatballs
Turkey sausages
Meaty spaghetti sauce with zucchini
Slow Cooked Beef roast
Lemon baked cod or salmon
Easy sides:
Steamed veggies
Steamed beets with salad dressing
Easy blended soup like pea soup
Organic frozen veggies like cauliflower, beets, green beans, peas etc. sautéed or steamed

Add coconut oil, coconut butter, or salad dressing to steamed or sautéed veggies

Salads with favorite veggies
Easy desserts:
Baked apples, pears
Sugar-free applesauce
Coconut butter with chopped up AIP fruit
Smoothies with frozen strawberries or peaches with coconut milk and stevia like a soft sorbet
And here is one recipe for you for your trip for nightshade-free chicken tacos.  Enjoy!
NIGHTSHADE-FREE CHICKEN TACOS
Servings: 4
Prep + Cook = 30 minutes
1 tablespoon coconut oil
1 onion, diced
1 1/3 pounds chicken thigh without skin, cut into chunks
2-3 cloves garlic, minced
1 1/2 teaspoons cumin
1 1/2-2 teaspoons dried oregano
1/2 teaspoon sea salt, to taste
1/4- 1/2 teaspoons black pepper, to taste
1/4 cup fresh cilantro
1 avocado
1/3 cup black olives
8 romaine lettuce leaves, for wraps
Steps:
1.  Heat the oil to medium heat in a large skillet.  Add the onion and saute for about 8 minutes or until soft and translucent.
2.  Add the chicken.  Sprinkle the herbs, spices and salt and pepper over the chicken evenly.  Allow to cook for about 15-25 minutes, or until chicken is cooked through and no longer pink.  Stir occasionally and continue to cut the chicken up with a spatula if you want smaller pieces.
3.  Enjoy chicken in lettuce wraps with nightshade-free salsa, black olives, chopped cilantro and avocado or guacamole.
Are you looking for more great ideas and recipes for the autoimmune protocol? We have many menu planners and recipes that follow the autoimmune protocol by Dr. Kharrazian.

Save