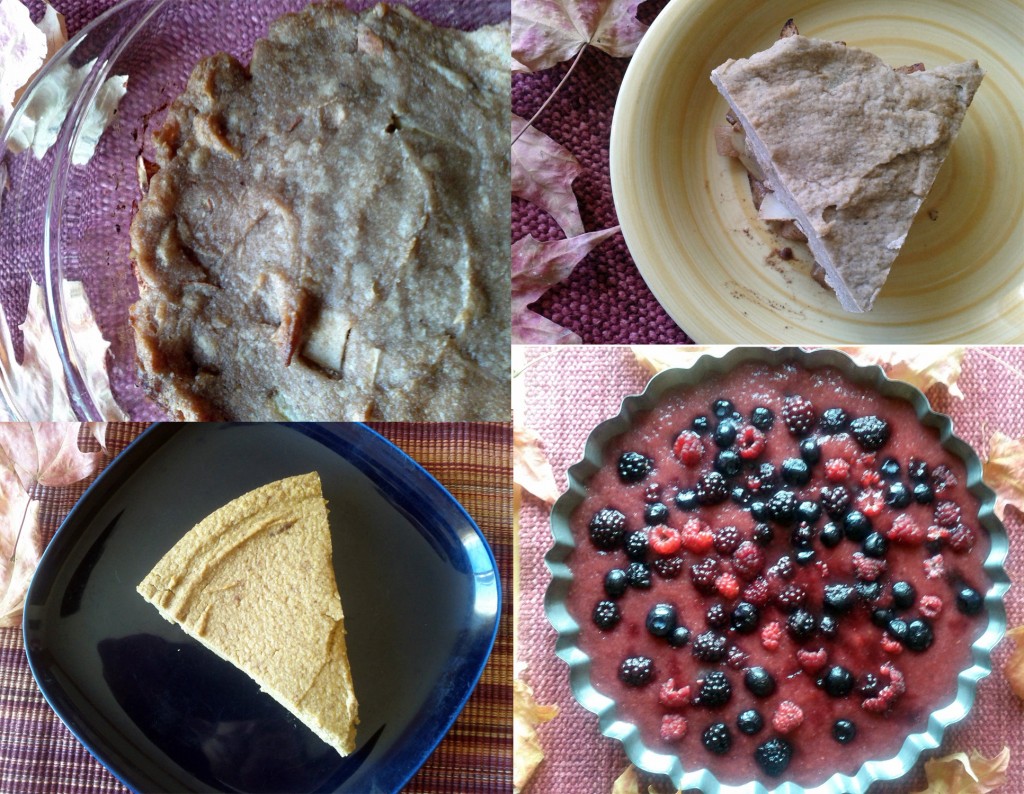 Thanksgiving is only a week away!  I've been enjoying working on a new menu planner that is autoimmune friendly and works with Dr. Kharrazian's autoimmune diet protocol.  My family has also been enjoying it because I have had to test a lot of recipes, especially this new apple pie recipe.  It took me a few times but once I got it right, my husband just about devoured it.
Did I mention that the apple pie and all the other recipes on this menu planner are free of grains, dairy, nuts, eggs, seeds, sugar, and sweeteners other than low-glycemic fruit and some stevia?  My husband loves (regular, gluten and sugar-filled) apple pie so he was the ultimate taste tester.  I actually can't believe he loved it so much!
Here is the new recipe for Apple Pie with Coconut Apple Crust!  Happy Thanksgiving!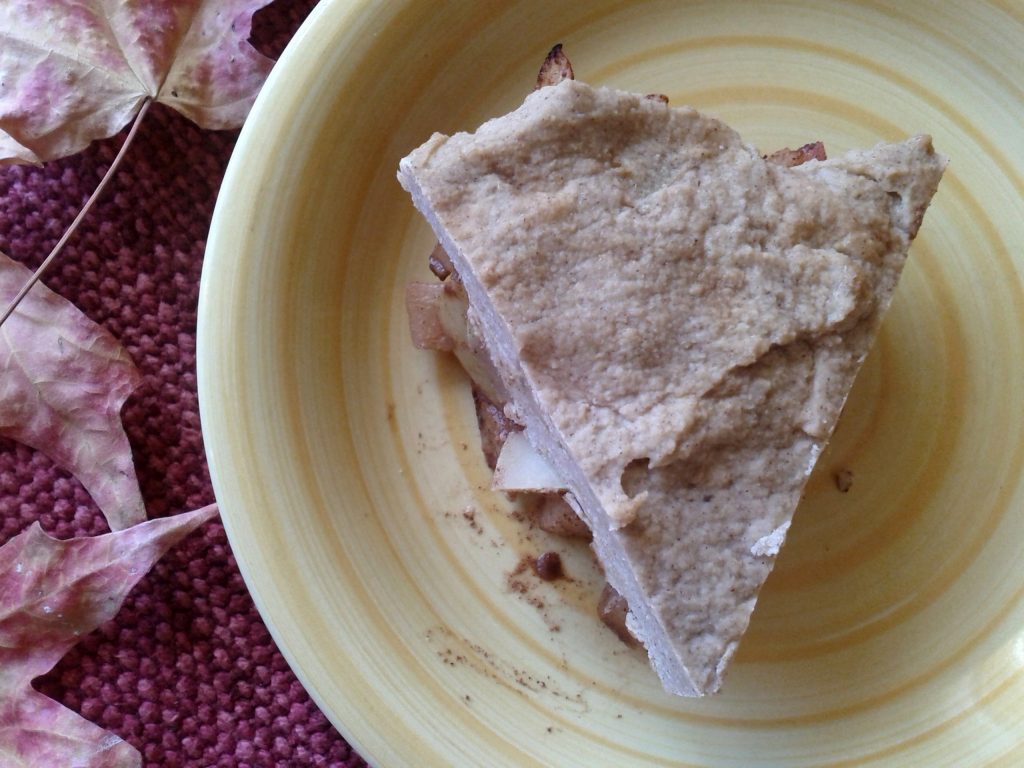 Autoimmune Apple Pie with Coconut Apple Crust Recipe (GAPS, Paleo, Autoimmune)
This pie is autoimmune-friendly but even my husband who is an apple pie connoisseur loves this recipe.  It is best to make the pie ahead of time so that it has time to cool down as the crust will firm up as it cools.  You can use pears, peaches or berries in place of the apples in this recipe.  You could use pear sauce in place of the applesauce.  Enjoy!
Ingredients:
4-5 apples, peeled and sliced thin
1 tablespoon lemon juice
1 teaspoon cinnamon
1/2 teaspoon ground ginger
1/4 teaspoon ground cardamom
2/3 applesauce
2/3 cup creamed coconut, softened (I used Nutiva Coconut Manna, but you can also use Artisana coconut butter or Tropical Traditions creamed coconut)
2 tablespoons coconut oil, melted
1.5 tablespoons coconut flour (I updated this from 2 to 1 1/2 Tbsp.)
10 drops stevia
1 dash sea salt
3/4 teaspoon cinnamon
1 1/2 tablespoons gelatin
2 tablespoons cold water
2 tablespoons boiling water
Steps:
1.  Preheat oven to 350 F.  Place the jar of creamed coconut in a bowl of boiling water until soft.  Or, scoop out 2/3 cup creamed coconut and heat in a small saucepan over low heat.  Watch carefully as it will burn.  Remove from heat once it is soft.
2.  Peel and slice the apples.  Place them in a bowl and add the lemon juice and spices.  Stir until well combined.  Place into a pie pan, spreading them evenly over the bottom.
3.  In a medium mixing bowl combine the softened coconut butter, applesauce, melted coconut oil, coconut flour, stevia, salt, and 3/4 tsp. cinnamon.
4.  Add the gelatin to a small bowl and add the cold water to it.  Stir well.  Add the boiling water and stir until clear.  Add this mixture to the apple-coconut mixture.  Stir mixture well.
5.  The apple-coconut mixture is the crust for the pie.  Evenly pour it over the apples in the pie pan and spread evenly over the apples.
6.  Place in the oven and bake for 30-40 minutes, or until crust is golden and firm and the apples are cooked through.
7.  Crust will be very soft when first out of the oven.  Pie crust will become more firm as it cools.  Enjoy!
New Autoimmune Thanksgiving Menu Planner
Here is the line-up of the new autoimmune Thanksgiving recipes.  All recipes are free of the following foods:
grains/gluten
dairy
soy
eggs
nightshade and starchy veggies
nuts and seeds
legumes
sugar and sweetners (some stevia is used)
high-glycemic fruit
any other food not allowed on the autoimmune protocol
Breakfast:
Apple Turkey Sausages
Spaghetti Squash Hashbrowns
Breakfast Pumpkin Cookies (fruit-sweetened)
Apple Cinnamon Coconut Pancakes (Egg-free)
Main Dishes:
Roasted Turkey
Cornish Hens with Apple Gravy
Salmon with Charmoula Sauce (nightshade-free)
Butternut Squash and Creamed Spinach Gratin
Sides:
Mashed Cauliflower with Rosemary and Garlic
Roasted Brussels Sprouts with Bacon and Onions
Roasted Asparagus
Cranberry Jello (Fruit Sweetened)
Desserts:  All desserts are free of nuts, eggs, seeds, sugar and other sweeteners except low-glycemic fruit and some stevia.
Apple Pie with Coconut Apple Crust
Autoimmune Pumpkin Pie or Custard
Autoimmune Berry Pie
Coconut Pie Crust (nut-free)
What does the menu planner include?
All the recipes listed above
A detailed shopping list
Access to all other Thanksgiving recipes and planners available on the membership site
The new Autoimmune Menu Planners along with the Autoimmune Thanksgiving Menu Planner are all available on the membership site.  To access the menu planners, please become a member to the site.
I hope you enjoy this apple pie!  Happy Thanksgiving!
You can access the Autoimmune Thanksgiving Menu Planner on the membership site along with the following other holiday menu planners:
Plus you have access to ALL Thanksgiving and Holiday recipes.
Happy Thanksgiving!

Save