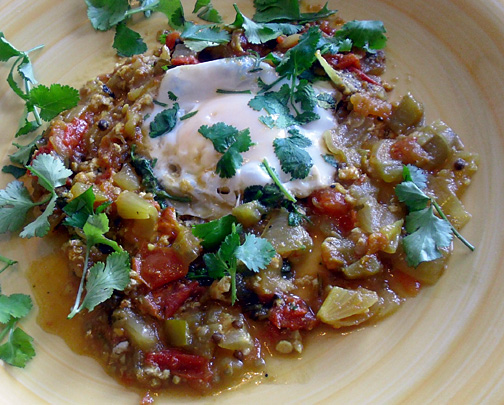 I have to be honest.  I have not been very motivated to blog lately.  I think this is pretty apparent by the amount of posting I've been doing.
At first, I was just busy with the member site.  It's taken a bit of work to get it running the past couple of years.  But slowly, something else has been peeking its head at me.
Instead of trying to force myself to do something, I have been doing a lot of listening.  It's also been winter so I've been in a introspective state for the past few months or so.
Something is awakening within me that has been asleep for quite a while.  I am still discovering exactly what it is.  But the more I listen, the more I am discovering a voice that wants to be heard.  I've been doing quite a bit of journalling and musing about what this all means.  I'm now at the point where I want to start another blog just for my writings, poems, maybe even short children's stories. I've registered the domain www.sarahschatz.co so stay tuned.
At the same time, I want to keep this blog alive and still share things from time to time.  I haven't been photographing very much lately so I decided to check out my archives to see if I had missed something.  This photo is from probably 4 years ago and I haven't made the recipe for quite a while because I currently can't eat tomatoes.
It is really delicious and I like the photo so I thought it would be a good one to share.  Breakfast is one of those meals that most people tend to repeat over and over so we can never have too many breakfast ideas.
I hope you enjoy this.  You will notice in the photo that there are coriander seeds.  This was in the original recipe but I personally found 2 teaspoons of seeds too overpowering.  I prefer ground so I changed it to 1/2 teaspoon ground coriander.  Another spice you could use in its place would be cumin.
This recipe could easily be changed to Mexican Eggs by using cumin instead of coriander and oregano instead of turmeric.  I would delete the ginger.  You could also add a bit of chili powder.  But I would leave everything else the same.  Enjoy!
Indian Style Egg Recipe (GAPS, Paleo, dairy-free, gluten-free)

Ingredients:
2 tablespoons coconut oil
1 onion, finely chopped
1 leek, white section thinly sliced
1 tablespoon grated ginger root
2 cloves garlic, minced
1/2 teaspoon turmeric
1/2 teaspoon coriander
4 tomatoes
1/4 cup green chilies
½ cup fresh cilantro, coarsely chopped
1/2 teaspoon salt, to taste
8 eggs
Steps:
1.  In a cast iron skillet or nonstick pan, heat the oil to medium heat.  Add the onions and leeks and sauté until soft and translucent, about 10 minutes.
2.  Add the ginger, garlic, turmeric, and coriander and cook, stirring, for 1 minute.  Add the tomatoes and green chilies and bring to a simmer.  Cook for 8 minutes, stirring occasionally.  Season well with salt and pepper.
3.  Spread mixture evenly over the base of the pan.  Make a hollow in the tomato mixture, then break an egg into the hollow.  Continue with the remaining 7 eggs.  Cover and cook for 8 minutes for slightly soft yolks, or 10 for firm yolks.  Sprinkle with freshly chopped cilantro.
4.  Serve and enjoy.
Nutritional info: Per Serving: 265 Calories; 17g Fat (58.3% calories from fat); 15g Protein; 13g Carbohydrate; 2g Dietary Fiber; 424mg Cholesterol; 425mg Sodium.
Recipe inspiration:  The Eat Well Cookbook by Jan Purser and Kathy Snowball
Save