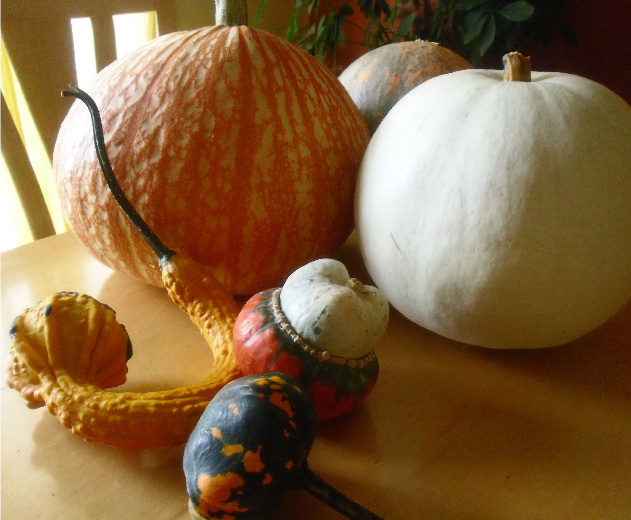 It's been a while since I have written a blog post so I apologize for my absence.  August was busy-busy and September was all about catching up on life.  Slowing down a bit and tending to the details.
Now that it is October, I feel the shift of the fall coming in, and it is lovely.  I thoroughly enjoyed this summer, but it is now time to slow down, breathe, appreciate life a bit more, and make some delicious food.
I have missed doing a Canadian Thanksgiving Menu Planner for the past few years but I finally did one for this year.  It may not be all "traditional" Thanksgiving food but everything is very nourishing and delicious!
If you would like a copy of this menu planner, it will be posted on the membership site tomorrow, October 5th as the weekly menu.  All recipes on this menu planner as well as on all weekly Nourishing Foods Menu Planners are GAPS/Paleo friendly.
If you are looking for a more traditional Thanksgiving Menu Planner that is allergen-friendly, you will want to check out the Thanksgiving Limited Diet Menu Planner. Also, keep in mind that all Holiday and Thanksgiving Planners are available on the membership site.

Here's the menu:
Breakfast:
Vegetarian Paleo Breakfast Bake
Butternut Squash Hash Browns
Entrees:
Spiced Roast Chicken and Spinach and Leek Soup
Chicken Pot Pie and Green Beans Almondine
Fall Stew and Coconut Bread
Halibut in Sicilian Sauce and Persimmon and Avocado Salad
Dessert:
Spice Cake with Butter Cream Frosting
Egg-Free Pumpkin Pie and Coconut Pie Crust (nut-free)
~~~~~~~~~~~~~~~~~~~~~~~~~~~~~~~~~~~~~~~~~~~~~
I wanted to give you at least one recipe from the planner, so here are the Spice Cake and Buttercream recipes.  Enjoy!
SPICE CAKE
Servings: 8-12
Prep + Cook = 120 minutes
This dense, moist cake is composed of two thin layers and a rich butter cream frosting.
1 pinch sea salt
3 egg whites, at room temperature
3 egg yolks, at room temperature
1/3 cup honey, or maple syrup
2 1/2 cups almond flour, or other nut flour
1/2 cup coconut milk
1/2 cup coconut oil or butter, melted and cooled
1/4 teaspoon sea salt
1 teaspoon vanilla extract
1 teaspoon ground cinnamon
1 teaspoon ground ginger
1/2 teaspoon ground nutmeg
1/8 teaspoon ground cloves
1/4 teaspoon white pepper, or black pepper
Steps:
1.  Beat egg yolks with honey for about 5 minutes.  Blend in almond flour, coconut milk, butter or coconut oil, vanilla extract, sea salt, and spices.
2.  In a separate clean bowl, beat the egg whites with a pinch of salt until stiff.  Fold egg yolk mixture into egg whites.
3.  Line two buttered or oiled 8 inch round cake pans with rounds of parchment paper, lightly butter or oil the parchment paper.
4.  Divide the batter between the two pans, spread to fill the pans and bake at 300 degrees F. for about 50 minutes to one hour.
5.  Loosen the layers immediately but let layers cool before removing from pans.  Carefully trim off any rough edges.
6.  Assemble using our Butter Cream Frosting recipe, on a decorative cake plate.  Smooth the frosting evenly between the layers, and then to the top and sides of the cake.
BUTTER CREAM FROSTING
Servings: 8-12
Prep + Cook = 45 minutes
1 3/4 cups coconut milk
3/4 cup Artisana coconut butter, Artisana
2 tablespoons honey, or more to taste
1 teaspoon vanilla extract
Steps:
1.  Pour 1 1/4 cup coconut milk into a mixing bowl and freeze for 20 minutes. Take out of the freezer and beat for 5 minutes on high in a mixer.
2.  In a food processor or blender, combine the coconut butter and remaining 1/2 cup of coconut milk.  Process until smooth.
3.  Add coconut butter/milk, honey, and vanilla to the cold coconut milk in the mixer and beat on medium – high for 15-20 minutes, or until mixture is thick like whipped cream.
I'm sorry I don't have photos of this lovely cake to share with you.  I created these recipes a couple of years ago and currently don't have any good pictures of it.  But I assure you it is delicious!  Enjoy!
~~~~~~~~~~~~~~~~~~~~~~~~~~~~~~~~~~~~~~
Looking for a more traditional Thanksgiving Menu Planner that is allergen-friendly?
Check out the Thanksgiving Limited Diet Menu Planner.  Enjoy!
Save