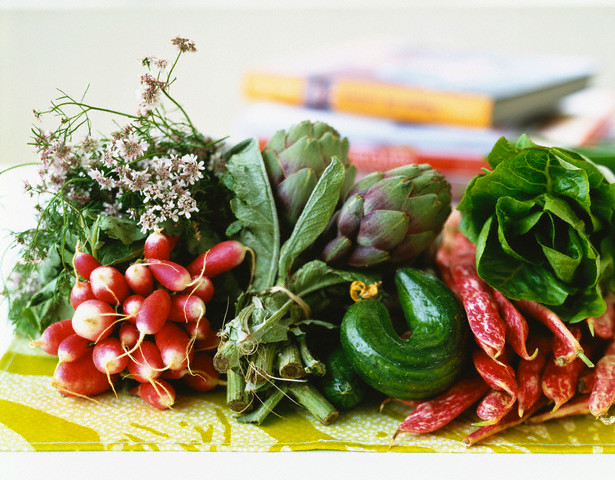 If you have food allergies, celiac disease or any other condition, which requires that you limit or restrict your intake of certain foods, it is usually a process to accept and embrace your new lifestyle. Even if you have been following your diet for a while, it can continue to be a challenge to figure out what to eat, how to communicate to people why you can't eat certain foods, and to find places to eat when you are out in public.
In every situation where you are faced with the reality of your limited diet, you may also have different issues come up.  It is very common for people with diet limitations to have different feelings about their new diet.  If you're just beginning a new diet, it may be more difficult as you may feel misunderstood or left out leading to feelings of frustration, anger, or sadness.
So where does acceptance come in with all of this? As humans, when we don't like something, it is our initial reaction to want to change or fix it.  The other side of this coin is that we may resist the change or circumstances that life is giving us.  What we end up with is being unhappy with our situation, trying everything possible to change it, or simply giving up and believing that life is going to be miserable for us.
Even if our outward circumstances did change, it may not really bring us the peace and happiness that we think it will. In other words, is it really the pizza we miss?  Maybe yes.  But on a deeper level, if we can accept our feelings about not being able to eat the pizza, we will come closer to being "okay" with the fact that we can't eat it.
Acceptance can be tricky.  We hear we "should" or "need" to accept our circumstances. So our mind goes, "I accept the fact that I can't eat pizza," while our heart feels totally despondent.  How do we go from not accepting or not liking what is happening in our lives, to being okay with what life serves us?
The answer is really in the word acceptance. You can't suddenly start repeating a positive affirmation like, "I really love eating gluten-free," when in fact you really don't.  But what you can do is accept the fact that you don't like it or don't want to do it.
This is an interesting paradox.  We are hardwired to not accept the things we don't like. But liking and accepting are two different things.  You don't have to like the fact that your diet is limited but you can accept the fact that you don't like it and that opens to a whole new perspective.  The more you can open to the place in yourself that feels the restriction, the more you can open to peace and healing.
Here are some practical things you can start doing today:
Notice your thoughts more and where they dwell. What do you think about when you are about to cook or sit down to your next meal?  If you can identify a specific thought, it may be a doorway for you to see how you are feeling about your diet.
When you identify a thought or emotion that doesn't feel good, take time to sit with it. Write it down and give it a voice.  Then ask yourself if there is something you believe about yourself or life that is creating this thought or emotion.  This belief will be something significant to you.
Then allow yourself to accept this feeling as part of yourself. The more acceptance you can give to this place, the more at peace you will be.
Remember that you are a whole person with a spectrum of emotions. To accept yourself fully means to accept all of you – from the happiness to the sadness and anger to joy.
Find a support system – on-line forums (there are many different ones such as for celiac disease or food allergies), a local group where you can share and meet others, or even with a few close friends who understand what you may be going through.  Simply sharing with someone can be healing.
Begin nourishing yourself with delicious food. Allergen-food may be different but it doesn't have to taste bad!  Make a commitment to start cooking for yourself more often if you haven't already.  And begin compiling new recipes that satisfy, heal and replace old favorites you used to love.