Heart of Cooking covers all of your menu planning needs!
When you subscribe to a Heart of Cooking membership, you get access to ALL of the following:
These menu planners are designed specifically for allergen-free diets ranging from dairy-free to very limited diets such as GAPS and SCD.  All of these menu planners can be accessed on the membership site.  Some of these menus can be purchased individually for one month with no recurring payments.
7 Common Allergen-Free
Candida/Yeast-Free Diet
Corn-Free
Egg-Free
GAPS: Dairy-Free
GAPS: Nut-free
Kid-Friendly
Nut-Free
Paleo
SCD Diet
Seafood/Vegetarian
Vegan: Nightshade, Gluten, Dairy and Soy-Free
Vegan: Dairy, Gluten and Soy Free
Vegetarian
Click here to read more about the Allergy Free Menu Planners…
We provide a new and seasonal menu planner every week of the year!  These menus are available when you subscribe to the member site.  Click here to read more about the member site.
The diet for these weekly menu planners is a very healthy diet consisting of lots of veggies, fresh meats and seafood complimented with nuts, seeds, eggs and fruit.  Great for people who follow the GAPS diet, SCD or Paleo diet!
These features are now available when you subscribe to the member site.  Click here to read more about the member site.
Take any Nourishing Foods or Allergy Free Menu Planner and customize it to your needs by changing recipes with different recipes available on our website.
Once you make changes to a menu planner, the shopping list will be updated too!
OR:
Create custom menu planners from scratch with the allergen-free recipes available on the website.
Ready to eat delicious food?  We put the "yum" back into allergen-free meals!
Become a Heart of Cooking member:



100% Guarantee! Be satisfied with delicious, healthy, and allergen-free recipes or receive a full refund within the first 30 days!

Get a FREE sample menu planner: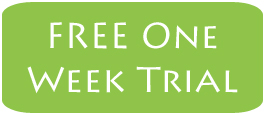 Still unsure? Find out more about How This Works.
Looking for someone to do all the work? I also offer Personal Chef Services for people with food allergies and food limitations in Baltimore, Maryland and surrounding areas.
Consultations available for people who may have specific questions about different allergen-free diets and help them find recipes they will love.  I offer 20 minutes FREE!