Until you've had someone cook for you as a personal chef, it can be hard to imagine just what it's like and how the process works. When I tell people I am a personal chef in Baltimore, Maryland, they often say, "Oh! I need you to come cook for me!" They aren't usually serious but who doesn't want meals made specifically to their tastes? Their next question is usually about how it all works.
It's really not that complicated, though it can be if someone has a lot of food restrictions. I usually work with people with some kind of allergy or restriction, however I also work with plenty of people who simply want to eat more healthily.
After we've conducted the client consultation over the phone where I have asked plenty of questions in order to create a menu based on the client's likes and dislikes, we schedule a day for me to come to their home a do a "cook day." You can read more about the specific ins and outs of how my services work on my Personal Chef Services page, but in this post I really wanted to SHOW you what it's like!
After I drop my son off at school, I will head to a grocery store that is either close to my client's house or on the way. I shop at four different Whole Foods stores depending on where I am cooking including Mt. Washington, downtown Baltimore, Columbia and Silver Spring. I don't usually buy everything organic (unless a client specifically asks for this) but I find that the produce at Whole Foods is much better than say, at Giant. I also will shop at MOM's but only if is en route to one of my clients' houses. I used to shop at the Common Market in Frederick, MD when I lived there and I sorely miss it!
After I have finished the shopping, I drive to my client's house where I unpack all the food onto their counters. It usually looks something like this:
Or this…
Or, this.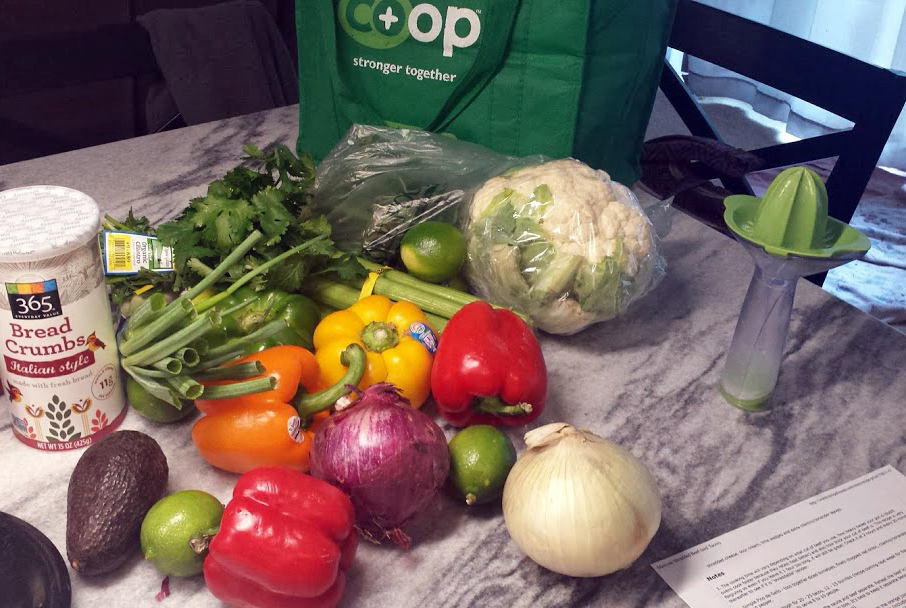 As you can see, I use a lot of fresh veggies!
And then the cooking begins! In order to prepare up to 5 entree and 5 side dishes in one day (each containing 4 servings each), I have become a master of multitasking. Below I have a pot of pasta bubbling and three other dishes started.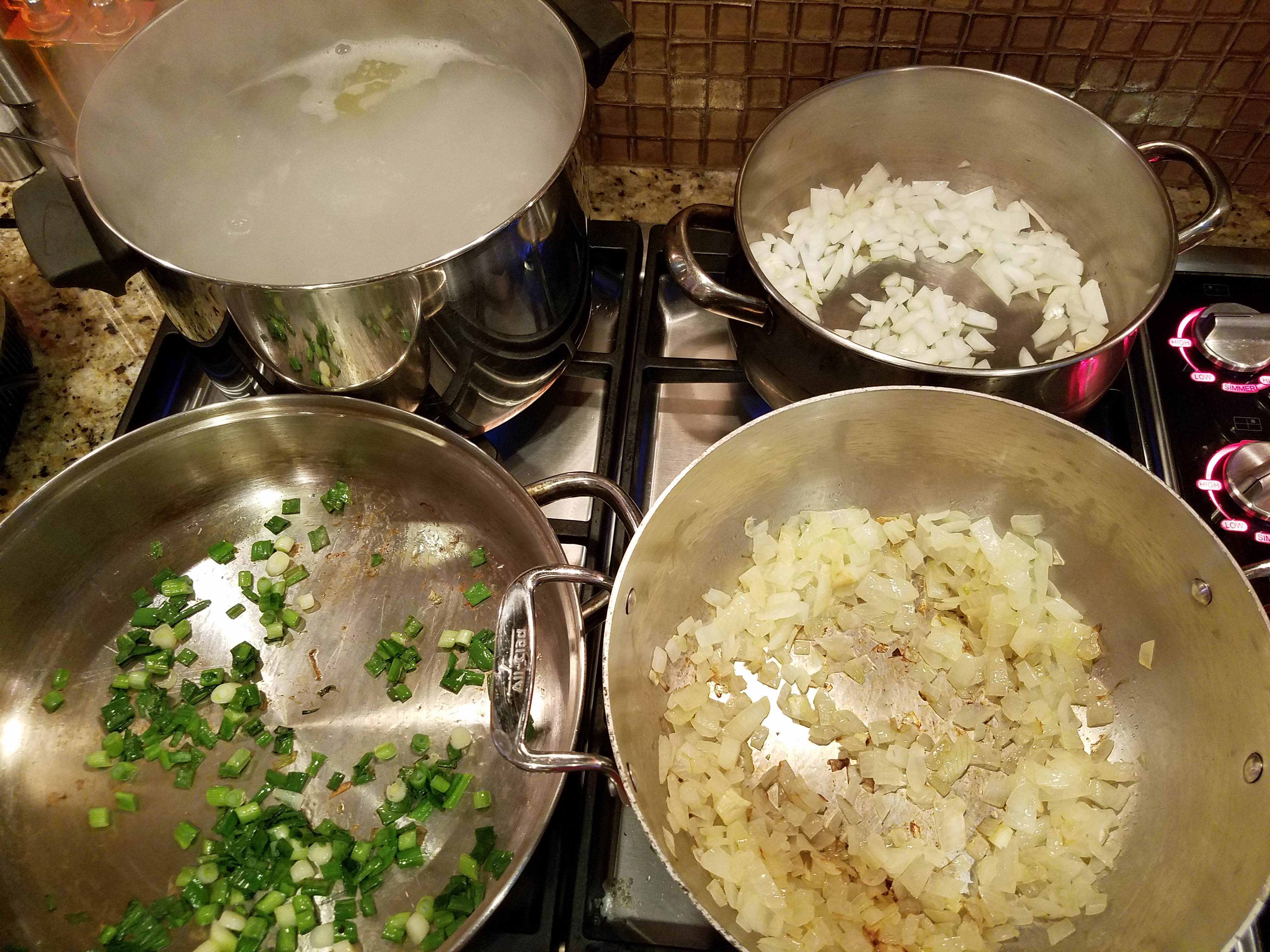 Below is an in-process but almost finished view. The basil pesto is blending, the Asian Beef is resting, the White Chicken Chili and Coconut Chicken Curry are finishing cooking and the White Bean Spinach Lasagna is cooling on the toaster oven.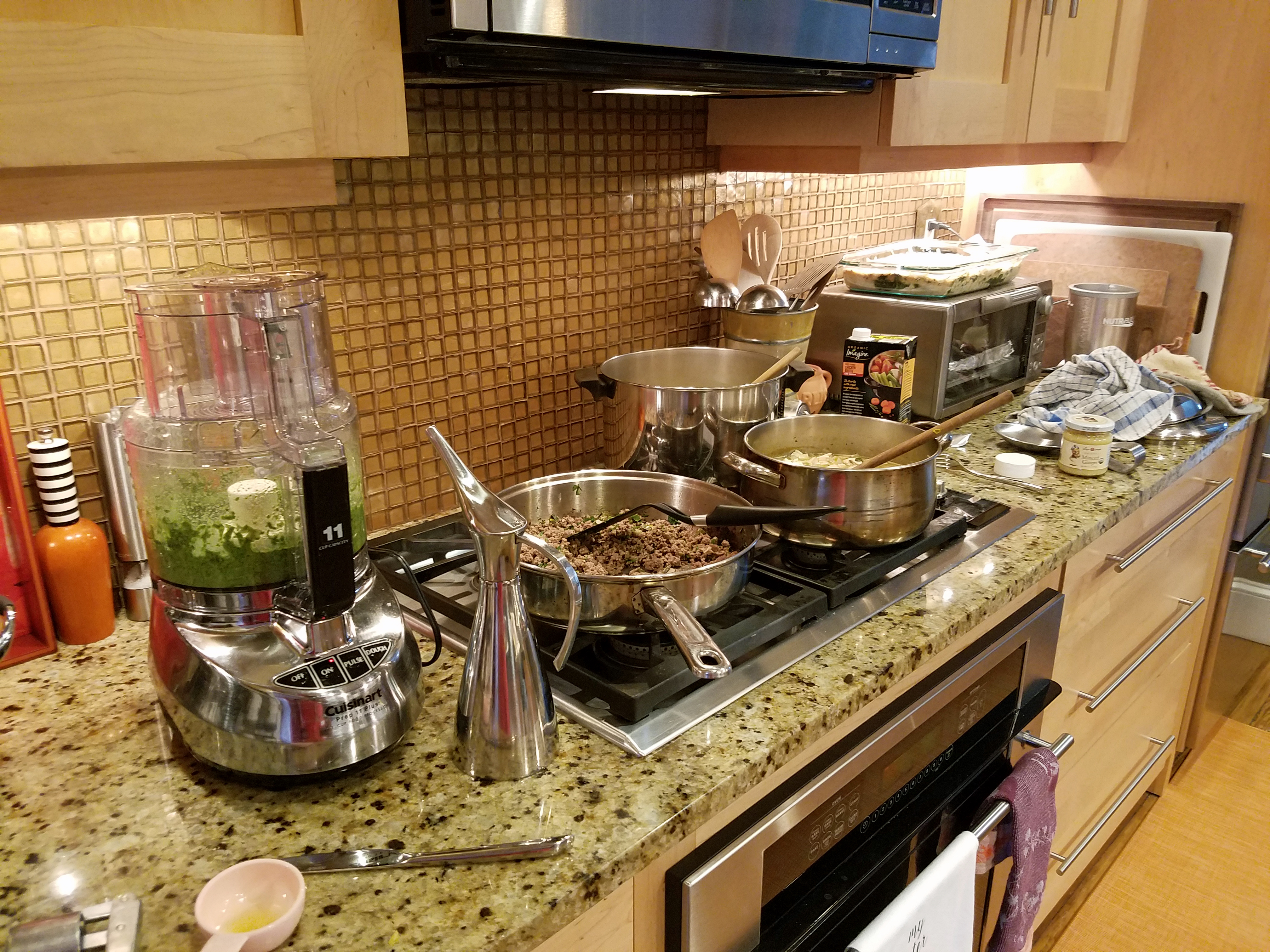 After everything is cooked, I place the food into containers (glass or plastic depending on a clients' wishes). Below I packaged the meals so that there was one complete meal in one container. For other clients, I may put all four portions into one container or two servings in one container depending on their needs.
And then I put everything in the fridge and stock my clients up for the next week or however long it takes them to eat the food. I see clients every week and sometimes every 8 weeks.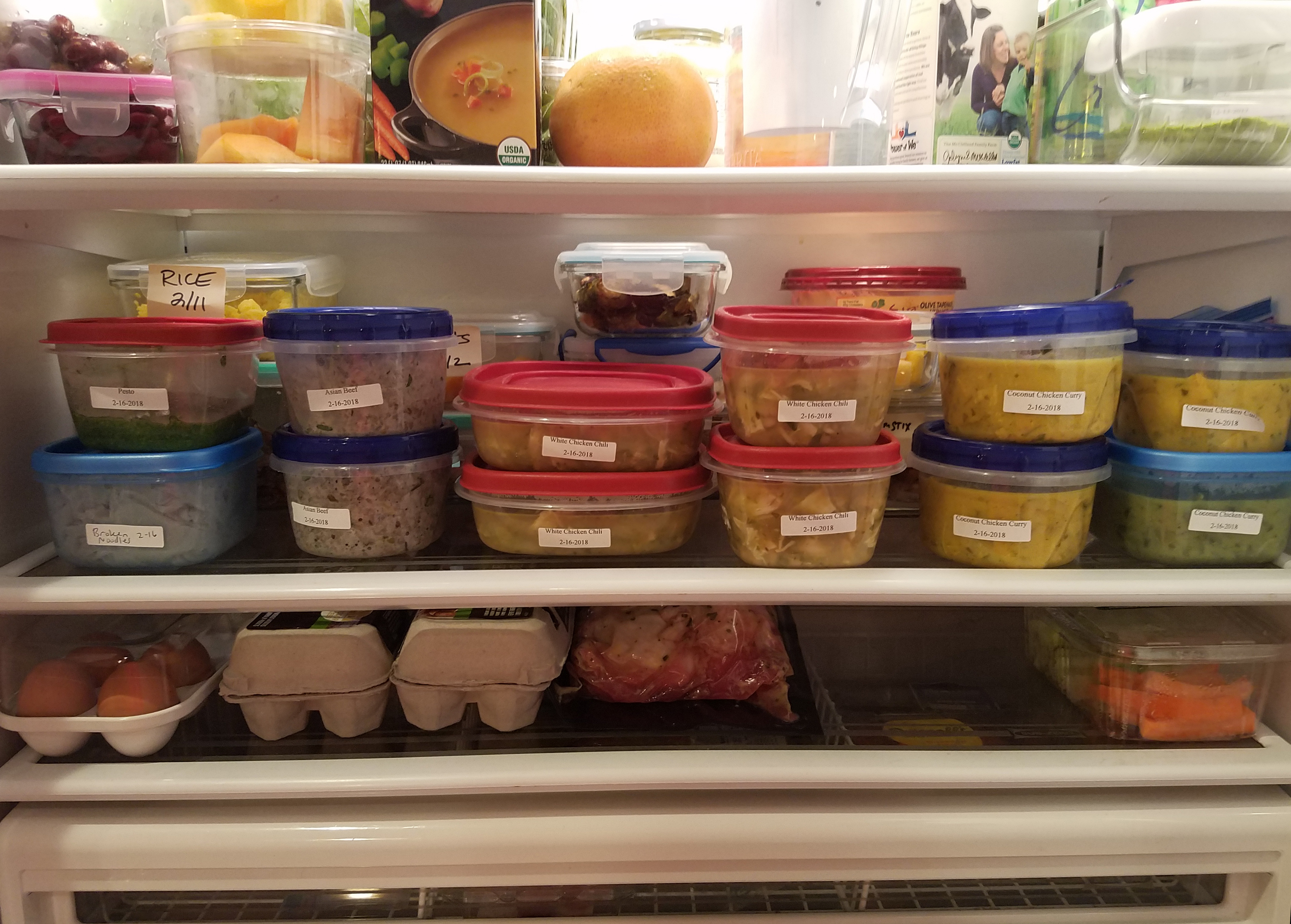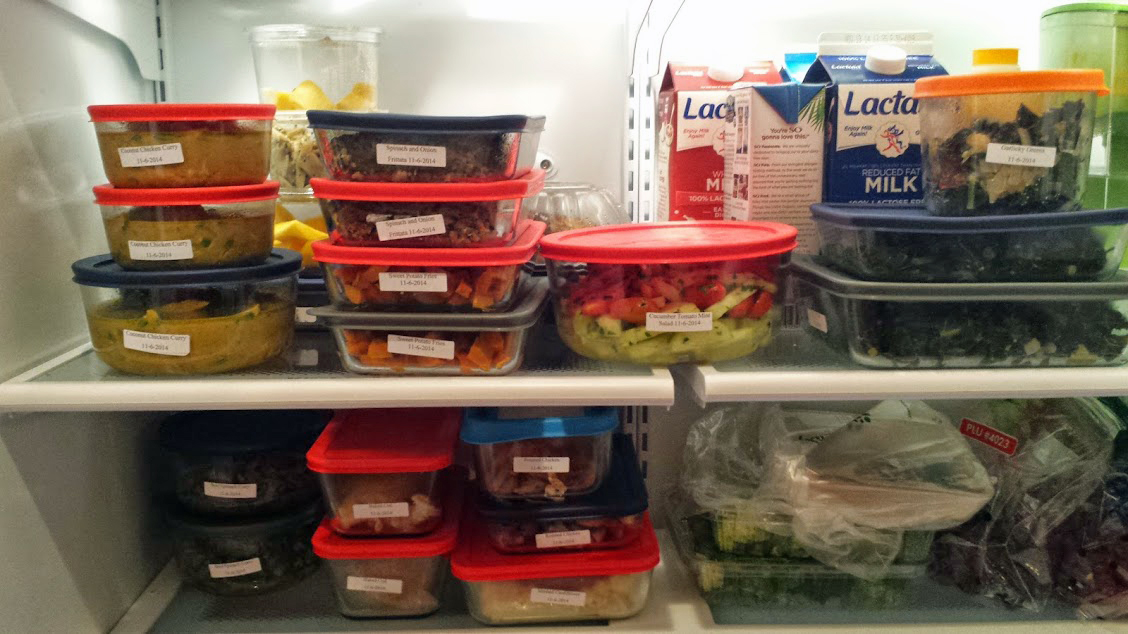 As you can see I forgot to take photos of all the dishes in the sink but I'll let you use your imagination.
This is how it's done, people! I've been cooking for people as a personal chef for over ten years and it just occurred to me that it'd be pretty neat to post pictures about my day. I hope you've enjoyed it and if you think you're interested in me cooking for you, just give me a ring!