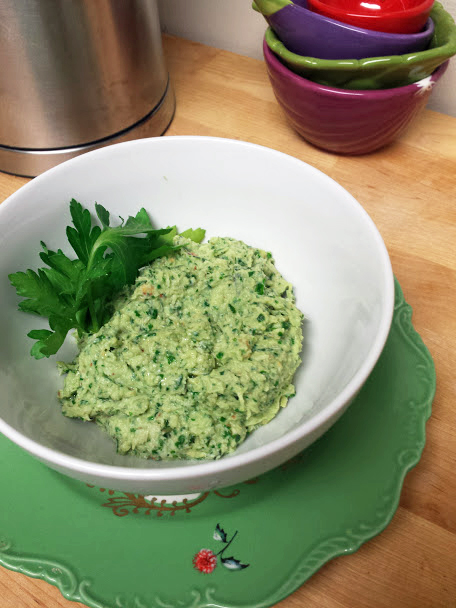 Being a personal chef who specializes in cooking for people on limited diets, I am always meeting people who follow different kinds of limited diets. I'm different from most personal chefs who have set menu items. Instead, I work with my clients personally on the diet they follow and with their dietary restrictions. Because of this I'm always learning something new. My latest new client has been given a protocol to follow to help heal her Lyme's disease. And she gave me the book that her doctor recommended, Recipes for Repair by Gail and Laura Piazza. I've been trying some of the recipes and they are really delicious.
One of the recipes is an Artichoke Pesto recipe for fish. I have made it couple of times and really enjoy it. It's very versatile because while you can put it on fish or chicken, you can easily use it as a dip for veggies.
A few notes on substitutions:
The original recipe calls for 1/4 cup mayo instead of olive oil. If this works for your diet you can try this out as well. The original recipe also calls for eight almonds but if you're nut-free you can use an equivalent amount of pumpkin seeds or about 16-20. I think this recipe would work without the nuts or seeds because it is such a small amount.
I hope you enjoy it!
ARTICHOKE PESTO (Paleo, GAPS, dairy-free, nut-free)
Servings: 4
Prep + Cook = 20 minutes
Ingredients:
1 tablespoon olive oil (optional)
1 shallot, chopped (optional)
1 clove garlic
8-16 pumpkin seeds or almonds
1 1/2 cups artichoke hearts, or 1 can, drained
1/2 teaspoon sea salt
1/4 cup fresh basil
2 tablespoons fresh parsley, stems removed
1/4 cup olive oil, or mayo
Steps:
1. Heat 1 Tbsp. of olive oil in a small frying pan to medium heat and add the shallots. Saute for one minute or until limp. (I have made the pesto without the shallot and it is still yummy.)
2. Place the rest of the ingredients into a food processor along with the sauteed shallots. Cover and process until pesto is smooth. Or, you can pulse it several times and serve slightly chunky if you wish.
Nutritional Info: Per Serving: 190 Calories; 19g Fat (87.8% calories from fat); 2g Protein; 4g Carbohydrate; 2g Dietary Fiber; 0mg Cholesterol; 257mg Sodium. Exchanges: 0 Grain(Starch); 0 Lean Meat; 1/2 Vegetable; 4 Fat.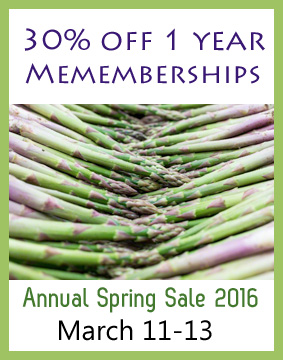 Looking for more great allergen-free recipes? We are having our Annual Spring Sale this coming weekend! We'll be offering 1 year memberships for $99 as well as the chance to become a Lifetime Member. More details soon!