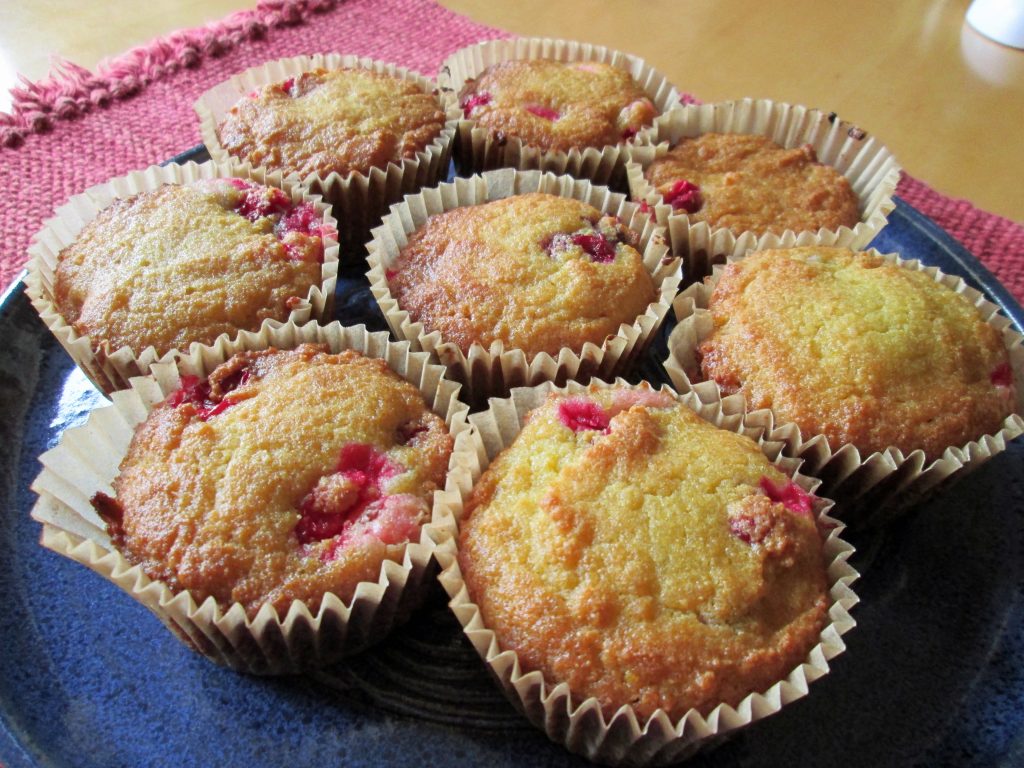 I have had a craving for Orange Cranberry Muffins ever since I saw this yummy looking recipe at Comfy Belly.  However, I've been avoiding almond flour (as best I can) and wanted to do a full coconut flour version.  The only other Paleo or GAPS style recipe I could find that could be nut-free was Elana's Cranberry Walnut bread.  So I used the two recipes and came up with a delicious recipe, luckily on the first try.  We really enjoyed them and I hope you do too!  They would be an awesome addition to Christmas breakfast.  Enjoy and Happy Holidays!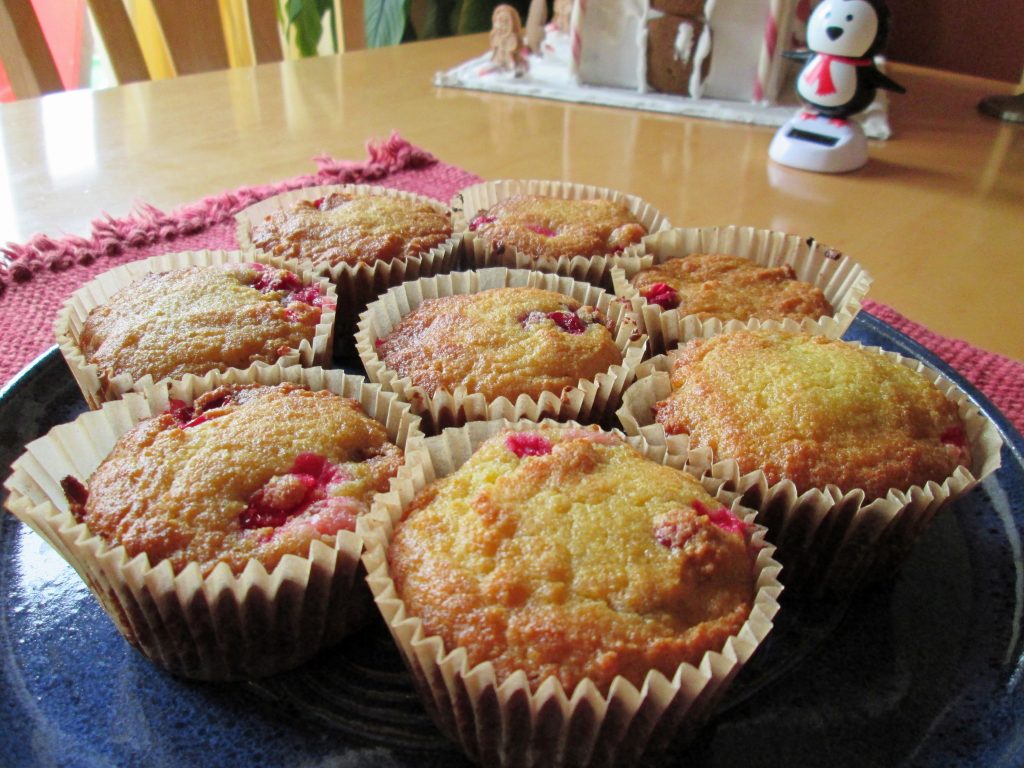 Orange Cranberry Coconut Flour Muffin Recipe (nut-free, sugar-free, dairy-free, GAPS, Paleo)
Ingredients:
1/2 cup coconut flour (I use Bob Red Mill's)
1 teaspoon baking soda
1/4 teaspoon salt
5 large eggs
1/4 cup honey
15 drop vanilla stevia
1/2 cup coconut oil, melted
1 teaspoon vanilla extract
1 tablespoon orange zest (from about 1 orange)
1/4 cup fresh orange juice
1 cup fresh or frozen cranberries (you could also use dried cranberries)
Steps:
1.  Preheat oven to 350 F.  Melt the coconut oil over low heat if it is hard.  Combine the dry ingredients in a medium bowl.
2.  Crack the eggs into a medium size bowl.  Beat until white and yolks are well combined.  Add the orange juice, zest, vanilla, stevia, honey and melted oil.  Whisk until well combined.
3.  Add the dry ingredients to the wet.  I used a hand blender to make sure the batter was very smooth.  Add the cranberries and fold into the batter.
4.  Line 12 muffin tins with liners or grease with coconut oil.  Place batter into the muffin tins with a spoon until they are 2/3 full.  This recipe will make 12 muffins.
5.  Bake at 350 F for 25 – 28 minutes until muffins are firm to touch and golden.  Remove from oven, allow to cool for 5 minutes and enjoy with butter, honey or as is.  Happy Holidays!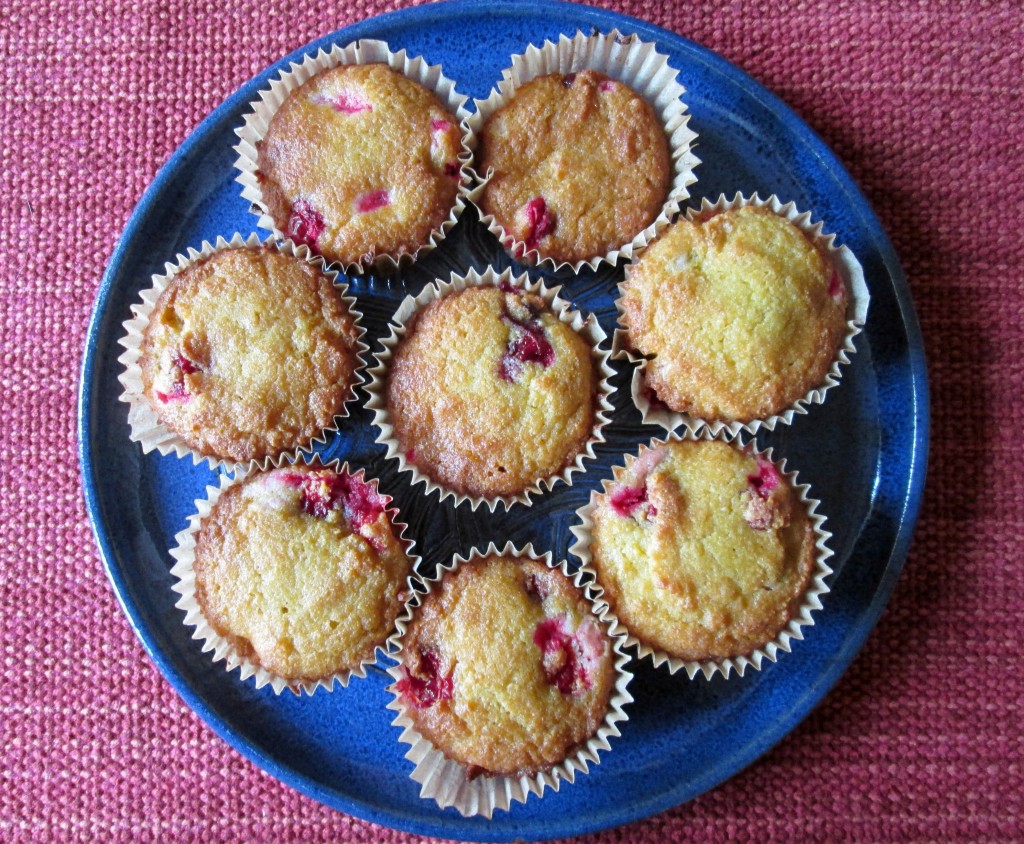 Save