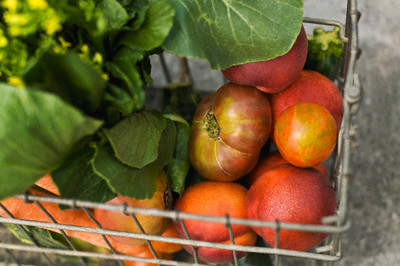 This is *finally* a proper announcement about what is soon to be changing with Heart of Cooking and the Nourishing Foods Menu Planners for limited diets and multiple food allergies!  I will list the upcoming changes down below, but I will first give you a little background…
2008
When I started creating weekly menu planners for people with food allergies in November of 2008, I quickly learned that making meal plans for people on limited diets is tricky and complex! This is mostly due to the fact that people's allergy lists are always slightly different.  Add in likes/dislikes as well as vegetarian verses meat eater diets and you get a whole slew of variations of menu plans!
2009
I started to solve this problem in the Spring of 2009 by creating menu planners specifically for certain allergens such as dairy, gluten, soy and nightshade vegetables.  I also included substitution sections where people could reference different foods they could use to replace ingredients in a recipe.
When I discovered the GAPS diet, SCD (Specific Carbohydrate Diet) and the Paleo diet, I created menu planners for these specific diets as well.  It's been great – people have received what they need to a certain extent and I am grateful as my business has grown.
2010
But it hasn't been enough!  People continually email me and tell me about their long list of foods they have to avoid.  The main problem is I haven't been able to keep up the requests of creating new menu planners.  Lots of people have been requesting completely vegan or vegetarian menus as well as other specific diet menu planners such as a Candida diet menu planner. Furthermore, people want plans that include breakfasts, lunches and snacks.
So, I decided it was time to go onto my next step of creating a membership site for people with multiple food allergies and limited diets.  The original idea for this came from doing research online for other menu planning services.  The menu planning sites that appealed to me the most were the ones that allowed their members to change recipes within a menu planner or create a custom meal plan for the week.   Also, the shopping list would be updated if someone changed a recipe.
This format seemed to be the solution for creating menu planners for people with specific diets and multiple food allergies because people could change recipes in the plans very easily.
Getting your feedback:
To get some feedback from my subscribers back in February, I wrote the blog post – What kind of weekly menu planner are you looking for? Thank you to everyone who answered my question and told me about what you need and dream about when it comes to menu planning for your diet.  This was very helpful to get me started.
In the spring time, I ran a couple of surveys for the people on my free newsletter list and for people who have purchased one of my menu planners.  Again, thank you if you participated in the survey and please know that each one of your answers has been considered and incorporated into the plan whenever possible.
From there, I compiled all of the data and created an outline of a service that would serve almost everyone's needs in terms of menu planning for a limited diet.
November 2010
I have been so excited about this project and feel somewhat "unstoppable" when it comes to creating it.  In the beginning, I actually didn't know how it was all going to happen.  I just trusted that my enthusiasm, determination and commitment to the project would result in it's manifestation.
Well, my work has paid off because I have a wonderful web programmer working with me as well as an awesome graphic designer.  We also have the final launch date set for January 15th, however it is somewhat flexible due to the Holidays and such.
What's the new site going to be like?
In short, I believe it's going to an awesome resource and a very user-friendly menu planning site for people with limited diets.
To give a feel for the changes that are going to occur, I will list what I have available now and then what will be changing with the new site.
Presently:
I presently have only 1 month or 4 menu planners available for each of the following diets:
Seafood/Vegetarian Diets
I also have special event menu planners and e-books:
Like I said, I have had great response to my present menu planners, but they are missing some important factors:
Only 4 week's of menu planners available for each diet
People can't change the recipes very easily
Updating the shopping list has to be done manually
People can't create custom menu planners
People with different diets or different allergies are left out
The New Member Website:
This is what the new website will include:

Instead of paying for one menu planner, you become a member to the website for 1 month, 3 months or 1 year
I will have four (4) new menu planners available each month
You will have access to ALL of my recipes on the member website
You will have access to ALL of the weekly menu planners as a member
You will be able to change recipes in the menu plans with different ones available on the website
The shopping list will update automatically when you change the recipes
You will be able to create custom menu planners
People with multiple food allergies will be able to create meal plans that work for their diet
Families who have different food allergies or diets will be able to create menu planners for specific family members
Well, that just about sums it up.  It sounds so simple but it is really quite a process to create it.  Plus, I decided to go ahead and redesign the layout of the website with the help of a wonderful graphic designer.  This part is almost done and we plan to relaunch the new WordPress design November 15th, right around the corner!
Pre-sale for the member site coming soon:
Once we complete and launch the new WordPress site, I'll be doing a pre-sale of membership for the new site.  This is a great gift for people during the Holidays.  So stay tuned!
So, any questions?  It feels like I've been telling so many people who email me about the site.  I'm glad I finally have something written down so that people can more fully understand what I am creating for them.
I hope you have a great day!  And please do tell me what you think of the new plan!