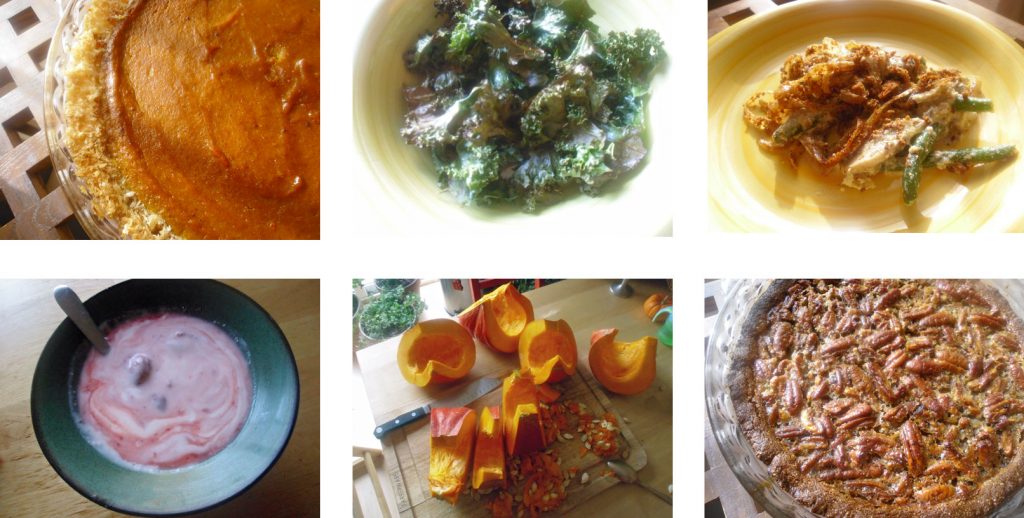 It's been another busy week in our kitchen. I feel somewhat obsessed, like I just can't get enough of cooking, creating and trying out new recipes. I read about a recipe or want to make something that I would normally buy and it's like a bookmark is created in my mind and a few days later I find myself making it.
However, I really feel like this obsession is actually a healthy one for me. Because I presently feel healthier than I have – physically, emotionally and mentally – than I have for a while. I feel as though the GAPS diet is like taking a chill pill for me. I really need to write a separate post about this because it's a long story. But I will just say here that I am finding that being grain-free, starch-free and sugar-free is giving my mind, heart and body a much needed break and time to heal in a way that it just hasn't had a chance to for many years.
Like I said last week, I've been in the kitchen a lot. I was actually in the kitchen all day Sunday this week except for a walk that I took with my husband and toddler. But it doesn't really tire me out because I love it so much. It doesn't even feel like work to me, until I get tired of doing the dishes.
I was again testing recipes for the Thanksgiving Menu Planner and my deadline is this Thursday so I have had to hustle the past couple of days. I also experimented with some new foods and am finding that I am in love with steamed cabbage. We had it two night in a row, both times with a mushroom sauce I made with leeks and creamy cashew sauce.  Both times it was eaten too fast to get a picture.  It reminds me of eating noodles and I really love it just with a little butter, salt and pepper on it.
With that said, I'm finding that I am eating way more vegetables than I EVER have in my entire life. With all the grains and starches out the picture, I'm being forced to try new things – like cabbage – and I am even thinking about giving brussle sprouts a try. I think I may try roasting them.
I also finally got around to soaking and dehydrating all of my nuts.  I now have a dehydrator (borrowing from a friend who isn't using it) so this was really very simple.  I had tried doing it in my oven but they ended up getting burnt because it wouldn't go below 175.  So I soaked my cashews (not truly raw), almonds, walnuts, hazelnuts, pecans, sunflower seeds and pumpkin seeds.  Then I drained them and dried them in the Excalibur Dehydrator for about 12 hours.
I have to say this process not only makes the nuts and seeds more digestible, it makes them much tastier too.  I especially love the walnuts and pecans, and so does my husband.  The bitterness that is normally in raw pecans and walnuts is gone through the soaking and drying.  I used the pecans in the pecan pie and it is so yummy, I think I will have to freeze the rest to keep myself from eating it all 🙂
Here's the Thanksgiving Menu Planner test-recipe line-up:
Pumpkin Pie: (Gluten, Grain, Dairy and Sugar-Free)
This is the same pumpkin pie I made last week but I decided to make it with a coconut crust this time.  Reason being I had a request for a nut-free crust so I thought I would give this a try.  I wasn't crazy about it at first, but it is growing on me since it has been in the fridge and had a chance to set up more.  I think the other crust I made would actually be a better compliment to the pumpkin, but for people who can't have gluten, grains and nuts, this is a great alternative.
Pecan Pie:  (Gluten, Grain, Dairy and Sugar-Free)
I have never been much of a pie fan.  But they seem to be growing on me lately.  I don't like the normal flaky pie crust but I do like the gluten-free nut crusts I've been making.  I used it with this pecan pie and it is very yummy.  This one is for sure going on the menu planner because it's delicious and I had several requests for gluten, grain and dairy free pecan pie.
The original recipe for the pie filling came from Nourishing Traditions and I tweaked it a bit to be grain and dairy free.  I adapted Elana's recipe for pie crust but ended up adding extra almond meal (I used almond meal instead of blanched almond flour and it turned out great.)
Kale Chips
I have always heard of the infamous kale chips but had never tried them myself.  After watching this video, I was sold on the idea of crunchy greens.  I was even going to put them on the menu planner as a snack for before dinner.  But I have to be honest that I was not nearly as excited about them as Dani Spies is about them.  They tasted like burnt kale to me.  They also left a bad taste in my mouth.  I have read that some people add lemon juice to take away the bitter flavor as well as add garlic powder.  With these two added ingredients, they might become edible, but for me, I think I'm going to try dehydrating some carrots and green beans for some crunch.
Green Bean Casserole (Gluten, Grain and Dairy Free)
I never realized how popular green bean casserole is for the holidays but I ended up getting a handful of requests for it for the menu planner.  I guess it's never been a favorite of mine, but when I made up this gluten, grain and dairy free version, I really loved it.  I ended up finding a recipe that called for "real" ingredients instead of stuff from a can.  I then adapted it to be gluten, grain and dairy free.  It turned out yummy on the first try.
Goat Yogurt success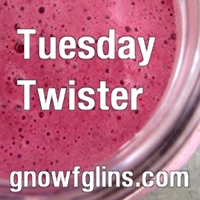 This week I followed the recipe for GAPS/SCD goat yogurt and it turned out great.  It is very sour because it requires 24 hour fermentation but that is easily remedied by honey or fruit.  I also used goat yogurt as a starter (1/3 cup) instead of a powder starter.  In the picture above, I cooked some frozen strawberries until they were soft and then added it to the yogurt. I love the swirls it made and it tasted very yummy.  Elijah loves it and we already need to make more.
Once again, this post is a contribution towards the Tuesday Twister Carnival at GNOWFGLINS.  I love doing this post because it pulls everything together from the week that I've been working on.  Since I'm too busy to do separate posts for everything right now, I love summing up my week this way.  Thanks Wardeh!