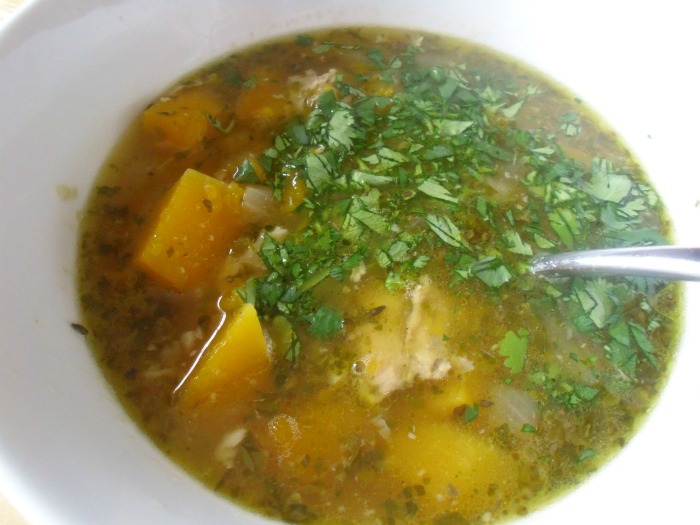 Are you ready to start a detox or elimination diet but don't know how to begin or have a clue what you will eat?
If so, this menu planner was created with your diet in mind!  It will work great for anyone following any of these diets:
Anti-Candida
Elimination
Paleo
There is hope!
If you are new to following a very limited diet, it can be overwhelming to know where to start first. It may seem like you can no longer use almost everything you used to cook with.
Or, if you've been following it for a while, you may be looking for some new and yummy dinners to prepare.
The good news is, there are some great alternatives to "normal ingredients" and some great recipes that are grain, starch and sugar free.
When you and your family start following this diet, it is vital that you plan ahead before you go shopping at the store. The Elimination and Detox Menu Planner does it for you!
You can recieve a FREE copy of the first Elimination and Detox Menu Planner!  Please scroll down to the bottom of the page and fill in your email address.
All dishes are free of the following:
Dairy-Free
Grain-Free
Wheat-Free
Gluten-Free
Soy-Free
Sugar-Free (only stevia and berries are used in the menu)
Egg-Free
Tree Nut-Free – seeds and coconut are used in the planners
Nightshade-Free (potatoes, eggplant, tomatoes, hot peppers, bell peppers)
Beet-Free and limited carrots
Starch-Free (quinoa, amaranth, potatoes, yams, sweet potatoes, and parsnips)
Corn-Free
Peanut-Free
Shellfish-Free
Pork-Free
Preservative-Free and MSG-Free
Limited in beans and lentils
Following Dr. Kharrazian's diet?
If you follow Dr. K's autoimmune diet protocol, there are  Autoimmune Menu Planners available on the membership site that follow his recommended diet for autoimmune issues.  Read more about it here.
What does the menu planner include?
The Elimination and Detox Menu Planner includes 7 weeks of menus, spread out over 7 weeks.
This includes one FREE bonus menu planner:
3 basic recipes
3 lunches with side dishes
5 dinners with side dishes
1 dessert
Each additional week includes the following:
5 dinners with side dishes
1 dessert
All menus include the following:
Easy to follow recipes for each dish
An organized shopping list for the entire week
Nutritional information is included in all recipes.
Recipes focus on using fresh produce and whole foods.
Family-friendly recipes!
Membership Site Options:
Change recipes in any menu planner if you don't like something
Search for recipes that work for your diet and then use them in menu planners
The shopping list will update too!
BONUS recipes and info:
In addition to the dinner and dessert recipes, you will also receive the following "Basics", which will give you a strong foundation for future cooking:
How to soak and dehydrate nuts and seeds
How to make your own nut and seed flours
How to make sauerkraut
How to make chicken broth
How to make beef bone broth
Two recipes for making coconut milk
Here is the list of the recipes in the FREE bonus planner:
Basics:
Crispy Nuts and Seeds – How to soak and dehydrate nuts and seeds
Homemade Nut or Seed Flour
Cabbage Wraps
Breakfasts:
Egg and Grain-Free Breakfast Burrito
Turkey Sausages
Coconutty Avocado Sunflower Bowl
Lunches:
Pumpkin Seed Avocado Wraps and Asparagus Soup
Seed Flatbread and Italian Veggies with Artichoke Hearts
Green Pea Soup and Green Salad with Pumpkin Seeds
Dinners:
Lemon Herb Chicken with Zucchini Relish
Coconut Ginger Salmon and Steamed Broccoli with Herbs
Slow Cooked Rosemary Beef and Creamy Butternut Squash Soup
Coconut Fried Chicken and Mashed Cauliflower
Saffron Lemon Chicken and Lemony Green Beans
Dessert:
Cinnamon Sunflower Seed Cookies
How do I get the FREE Bonus menu planner?
Please fill in the form below:


How do I order the remaining 6 Elimination and Detox Menu Planners?
The Elimination and Detox Menu Planners are available on the membership site.
100% Guarantee! Be satisfied with delicious, healthy, and allergen-free recipes or receive a full refund within the first 30 days!

~~~~~~~~~~~~~~~~~~~~~~~~~~~~~~~~~~~~~~~~
By purchasing an Allergy Free Menu Planner, you will:
• Save time – no more searching for new and interesting recipes to feed you family
• Save money – no more impulse buying because you have a shopping list for the whole week
• Eat delicious food – no more "getting by" with tasteless frozen meals
• Eat healthier – by eating homemade foods made from whole ingredients
• Spend more quality time with you family – no more waiting for your dinner table at a restaurant
• Eat a variety of foods – no more eating the same meals every week
• Have less stress in your life – no more trying to figure out what to cook at the last minute
• Have less shopping trips – no more running to the store for forgotten ingredients
• Eat foods that work for your body – no more cheating on your diet because you want to eat something yummy or can't find something to eat.
• Feel Happy and Healthy! When people follow a diet that works for their body, they often feel better than they ever thought possible!