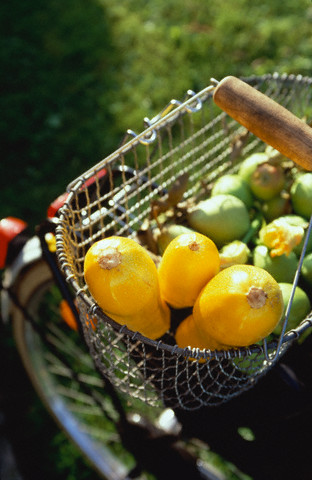 Are you ready to start a limited or elimination diet but don't know how to begin or have a clue what you will eat?
Are you on the GAPS or SCD diet but need extra help in planning meals?
If so, this menu planner was created with your diet in mind!  It will work great for anyone following any of these diets:
Paleo
Elimination
Yeast-free (honey and fruit are included in the menu)
Who can benefit from the GAPS diet?  (Find out more here at the official GAPS website)

Anyone with the following symptoms or experiences in life:
Depression
Autism
ADHD
Obsessive-Compulsive Disorder
Learning disabilities
Schizophrenia
Anxiety
Nightwakings
Behavioral problems
Hyperactivity
Bipolar disorder
Ecxema
Asthma
Colic
Failure to Thrive
Fussy eaters
IBS – Irritable Bowel Syndrome
Frequent colds, flu or ear infections
Dyslexia
Dyspraxia
Not breast-fed
Have had numerous courses of antibiotics
Chronic cystitis
Mood swings
Poor memory
Difficulties to concentrate
Underweight
Crohn's disease
Ulcerative colitis
Any other digestive disorder
There is hope!
If you are new to following a very limited diet like the GAPS diet, it can be overwhelming to know where to start first. It may seem like you can no longer use almost everything you used to cook with.
Or, if you've been following it for a while, you may be looking for some new and yummy dinners to prepare.
The good news is, there are some great alternatives to "normal ingredients" and some great recipes that are grain, starch and sugar free.
When you and your family start following this diet, it is vital that you plan ahead before you go shopping at the store. The GAPS Nourishing Foods Menu Planner does it for you!
All dishes are free of the following:
no grains or starchy seeds like quinoa or amaranth

no wheat
no gluten
no dairy (Full GAPS does contain dairy but I have made this menu planner dairy free except for butter.  If you can't eat butter, coconut or olive oil can be used.)
no soy
no refined sugar (only honey and fruit are used as sweeteners)
no starchy vegetables like potatoes, yams, sweet potatoes, and parsnips
no corn
no peanuts
no legumes (Full GAPS does contain some legumes but I have left them off this menu)
no shellfish (I didn't include this because of the common allergen issue)
no pork
no preservatives, MSG or other artificial ingredients
There are options for the following:
Egg free – If you are egg-free, many of the items can be made egg free.  Some recipes will need to be replaced with egg-free recipes.  I will be working on an egg-free version of this menu planner soon.
Nut free – If you can't eat nuts, sunflower and pumpkin seeds are used as replacements.
What does the menu planner include?
The GAPS Menu planner includes 4 weeks of menus, spread out over 4 weeks.  Each week includes the following:
A menu for 5 delicious and creative dinners plus 5 complementary side dishes each week
Two soup recipes each week made with nourishing broth
One dessert recipe a week to compliment your meals
Easy to follow recipes for each dish
An organized shopping list for the entire week, which is coded to each meal so you don't have to cook every dish
Kid-friendly ideas for each recipe
Ideas for substituting main ingredients for each recipe
Nutritional information is included in all recipes.
Recipes focus on using fresh produce and whole foods.
Family-friendly recipes!
Plus articles about health, allergies, and other food issues.
BONUS recipes and info: Starting a diet like this is daunting and many people don't know where to start. Plus you will likely be very hungry in the first few weeks.  Because of these reasons, I have added more recipes and a lot more instruction to these menu planners than my other menu planners for specific diets.
In addition to the dinner and dessert recipes, you will also receive the following:
One Weekend Project Recipe

Examples include chicken broth, beef bone broth, lacto-fermented sauerkraut, mayo, and ketchup

One  Baked Good – snack, bread, or cereal
One Drink or Smoothie
One Breakfast Recipe
Don't know where to start with the basics?
Because people have asked me to include more information about the basics in this planner, you will also receive the following instructions and tips in the menu planners:
Planning ahead for leftovers for lunch and snacks
List of allowed and non-allowed foods (condensed version)
A quick note about necessary kitchen equipment
How to soak and dehydrate nuts and seeds
How to make your own nut and seed flours
How to make your own nut butter
How to make sauerkraut
How to make chicken broth
How to make beef bone broth
Two recipes for making coconut milk
How to make almond milk
How to make ketchup and mayo
How to make yogurt
How to make ginger tea
Where to buy nuts and grass fed organic meat
Here are some of the recipes that you will enjoy in the four menu planners:
Dinners and sides:
Nourishing Vegetable Chicken Soup
Veggie Pizza
Zucchini Noodles or Spaghetti Squash with Turkey Marinara
Chicken Tacos and Guacamole
Hearty Fish Chowder
Shepherd's Pie
Fish Sticks
Butternut Squash "Chili"
Southern Crispy Chicken
Mashed Cauliflower "Potatoes"
Cauliflower Leek Soup
Curried Butternut Squash Soup
Butternut Squash and Carrot Fries
Plus more!
Breads and Desserts:
 Coconut Bread
Granola Nut Cereal
Fruit Cobbler
Almond flour tortillas
Apple Cinnamon Coconut Cake or Muffins
Biscuits
Crackers
Blueberry and Zucchini Spice Muffins
Spice Cookies
Banana Pancakes
Plus more!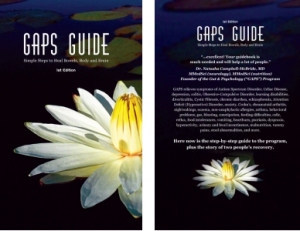 If you have not yet read the GAPS Guide by Baden Lashkov, and are planning on implementing the GAPS diet, I highly recommend you order her book and read it before attempting to follow this menu planner.
Baden offers simple and practical advice on how to start this diet, taking things slow and steady according to your pace.  She also covers important information about juicing and supplements that is vital to healing that is not covered in the menu planner such as taking Cod Liver Oil and Probiotics.
If you want more detailed and scientific information about how and why this diet works, you can also order The Gut and Psychology Syndrome by Natasha Campbell-McBride, who created the GAPS protocol based on the SCD diet.
Ongoing support with your diet:
I am here to answer questions as you move through the menu planner.  You can email me here.
There is also an amazing resource through Yahoo Groups where you can ask questions and receive support in your diet.  Click below to join the group:
~~~~~~~~~~~~~~~~~~~~~~~~~~~~~~~~~~~~~~~~~~~~~~~~~~~~~~~~~~~~~~~~~
How do I order my GAPS Menu Planner?
For $18.95, you can buy the menu planner.  (One month of menus = 4 weekly menus)
You can ORDER the GAPS Menu Planner here!  When you order, you will receive Week One immediately.

100% Guarantee! Be satisfied with delicious, healthy, and allergen-free recipes or receive a full refund within the first 30 days!
Please read "Important Information" at the bottom of the page before buying.  thank you!
~~~~~~~~~~~~~~~~~~~~~~~~~~~~~~~~~~~~~~~~~~~~~~~~~~~~~~~~~~~~~~~~~
Important Information:  (Please read and follow these steps to receive your menu planner)
When you click "Buy Now," you will be directed to Paypal where you can pay securely for the menu planner.
If you don't have a Paypal account and don't want to create one, you can pay by credit card by clicking on the link inside Paypal that says, "Don't have a Paypal account?  Pay by credit card."
If you want to pay by check, please contact me for my mailing address.  I will add you to the list once I receive your check.
Once you pay for the menu planner in Paypal, you will be directed to a confirmation page, asking you to check you email for a confirmation email from Sarah Schatz.
Check your email (the email address that is linked to your Paypal account) and click on the link inside the email to confirm your email address.
Once you confirm your email address, you should receive the first GAPS Menu Planner immediately in your email as a PDF document.
If you are having trouble receiving your menu planner, please visit my FAQ page where I walk you through how to troubleshoot the problem.
If you have followed all of these steps and you do not receive it right away, please send me an email and I will send you a link to the menu planner.
After receiving your first menu planner, you will receive a menu planner every week on the same day of the week that you signed up. Example: if you signed up on Tuesday, this is the day you can expect to receive your menu planner for each month of menus.
Click here to read what one of our customers has to say about the menu planner.
By purchasing a Nourishing Foods Menu Planner, you will:
• Save time – no more searching for new and interesting recipes to feed you family
• Save money – no more impulse buying because you have a shopping list for the whole week
• Eat delicious food – no more "getting by" with tasteless frozen meals
• Eat healthier – by eating homemade foods made from whole ingredients
• Spend more quality time with you family – no more waiting for your dinner table at a restaurant
• Eat a variety of foods – no more eating the same meals every week
• Have less stress in your life - no more trying to figure out what to cook at the last minute
• Have less shopping trips – no more running to the store for forgotten ingredients
• Eat foods that work for your body – no more cheating on your diet because you want to eat something yummy or can't find something to eat.
• Feel Happy and Healthy! When people follow a diet that works for their body, they often feel better than they ever thought possible!